Edge Computing is enabling amazing things in government, enterprises, and industries.
Edge Computing is enabling amazing things in government, enterprises, and industries.
Edge Computing effectively integrates the end-user with cloud services, such as computing, storage, networking, and connectivity functionalities in more wide-ranging computer architecture.
You can make quicker, more rational choices by processing data near the Edge of the network in which the data is generated—because you're making sense of the data right where it's captured. Edge Computing and orchestration are intended to provide real-time, high-bandwidth, low-latency access to latency-sensitive applications dispersed at the network's Edge and more efficient bandwidth utilization and enhanced security capabilities.
The rise of these new demands, on-demand demands, and new markets mean opportunities across the board for all companies across all industries looking to leverage Edge Computing. The main aim of employing the Edge is to alleviate network congestion and optimize application performance by processing associated tasks closer to the end-user, hence enhancing content and application delivery to those consumers. By eliminating the requirement for devices to connect to the cloud to make decisions, Edge Computing enables real-time local data processing on various devices, ranging from remotely operated mining equipment and autonomous vehicles to digital advertisements and wearable health gadgets. In contrast to recent developments in technology such as cloud computing, when a few key firms in the technology sector made the biggest gains, Edge Computing presents chances in a broad range of businesses.
As connected devices become more prevalent and their capabilities advance, the demand for real-time decision making is unencumbered by the latency of cloud computing. In some circumstances, connectivity intensifies.
Nearby Computing offers customers a host of solutions to unleash the potential of Edge Computing

through Orchestration and

Automation of MEC and

5G.
The NearbyOne is an orchestration platform built for speed, performance, and availability for your latency-sensitive, data-intensive, and mission-critical applications and can be applied to the following industries.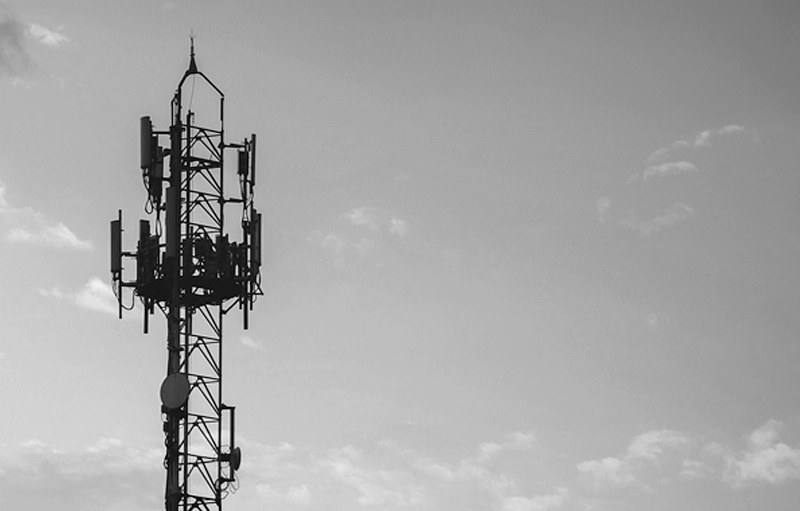 An Opportunity for Telcos to Extend Their Role Beyond Connectivity and Move Into the Application Space.
Telco providers are scouting the industry and leveraging technology to advance the value chain and increase revenue generation from their networks and services.
Edge Computing offers mobile operators a multitude of opportunities:
R Distinguishing service offerings through the use of Edge capabilities.
R Developing innovative applications and solutions by using the potential of the Edge.
R Enable clients and partners to use the virtualized network to develop applications.
R Optimizing network performance and generating cost savings/efficiencies.
 R The necessity to upgrade your network architecture.
R The possibility to create value by developing commercialized 5G networks.
R The prospect to establish strategic relationships as new firms enter the market and develop new ecosystems.
Due to the agility, scale, automation, and low latency requirements of 5G infrastructure rollouts, Telcos, Communication Service Providers (CSPs), and their ecosystem must deliver cloud-like operational benefits to the telco 5G world.
The end-to-end orchestration capabilities of the NearbyOne ensure automation of lifecycle management services, whether it's applications, computing infrastructure, networking infrastructure, security analytics, or managing data. Fundamentally, it brings tremendous value to environments where convergence happens, both in IT and OT usages.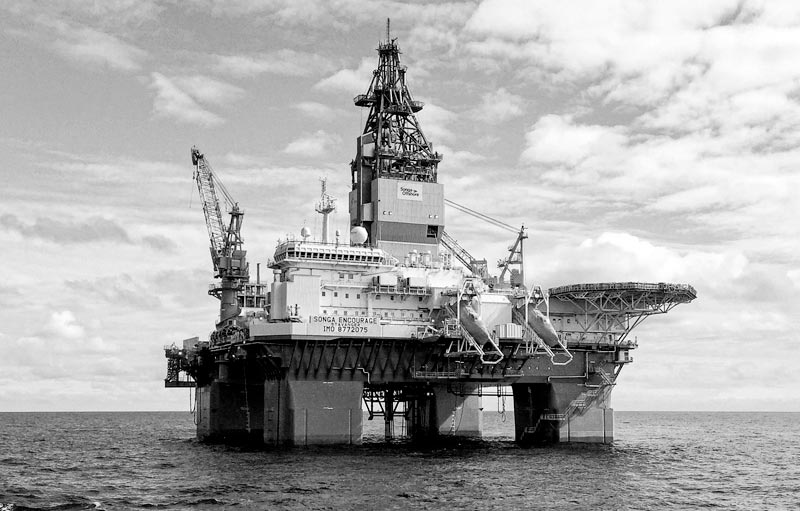 Moving to the Edge is Crucial for Oil & Gas Companies to Make Better Use of Data.
Edge will enable real-time analysis of data for the Oil & Gas industries. The current uncertainty about global demand for oil and natural gas has strengthened the fiercely competitive aspect of the oil and gas business. This has stepped up pressure on companies to reduce their operating costs and capital expenditure.
Some areas of Edge & Orchestration in Oil & Gas include:
R Edge Computing can help achieve operational intelligence by connecting isolated environments like production wells, pipelines, offshore rigs, vessels, etc., with smart solutions.
R Legacy assets like analog meters and gauges, motors, valves, gears, etc., can be digitized by sensors and low-latency networks for real-time data processing.
R A typical offshore operation generates around 1-2 TB of data daily, and it is estimated that with a satellite connection, it would take around 12 days to transfer just one day's data. However, less than 1% of this data is analyzed and used to generate insights, and most are left unused. The data used cannot be accessed in real-time, as it must first be sent to a remote data center, where the application is hosted and data stored. Edge Computing solves this problem. It provides a way for the massive amounts of data being generated throughout the supply chain to be collected and analyzed in real-time.
Operational efficiency improvement is crucial in the oil and gas sector: it is capital-intensive, cost-sensitive, and can operate in severe settings. Digital transformation has become vital and is supported by the growth of IoT, AI, and AR/VR.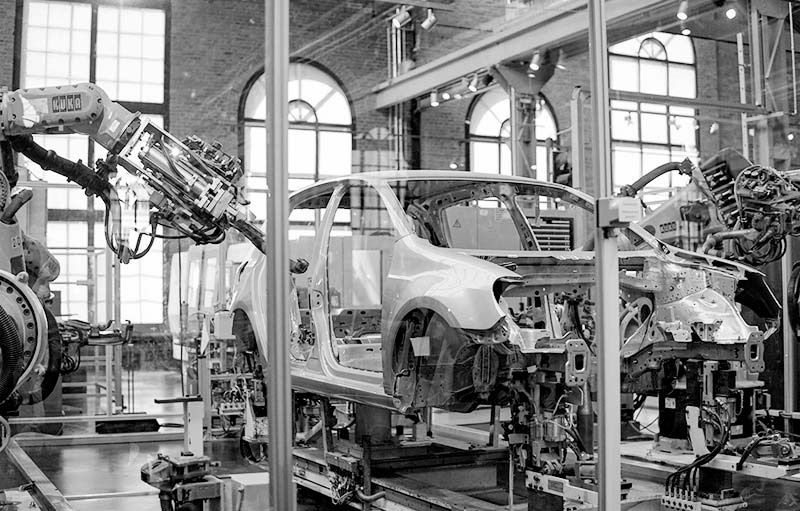 Orchestration & Edge Computing will Power the Future of Industry 4.0
It's the dawn of a new era in manufacturing: Emerging automation technologies are ushering in the 4th industrial revolution, with promises of smart factories and warehouses that continuously collect and share massive data sets through connected devices and distributed infrastructure.
Data-driven technologies, including artificial intelligence and robotics, are poised to transform manufacturing—but the rise of smart factories requires moving Computing to the Edge.
The move toward Edge Computing results from a sea change in manufacturing over the past two decades. Manufacturers, whether they make industrial products, electronic equipment, or consumer goods, have transitioned slowly but steadily to increased automation and self-monitoring of systems and processes to drive greater efficiency in producing products, maintaining
equipment, and optimizing every link in the supply chain.
R Manufacturing resiliency relies on data for rapid and eff¬ective decisions.
R Edge Computing lets manufacturers collect, process, and/or store data at or near the location where the data is generated.
R IT/OT departments are converging, and these two groups agree that Edge is essential to any connected
factory program.
Edge Computing is necessary to enable the next-generation industrial revolution. However, this is impossible without an end-to-end cross-domain orchestrator like the NearbyOne making it a seamless ecosystem.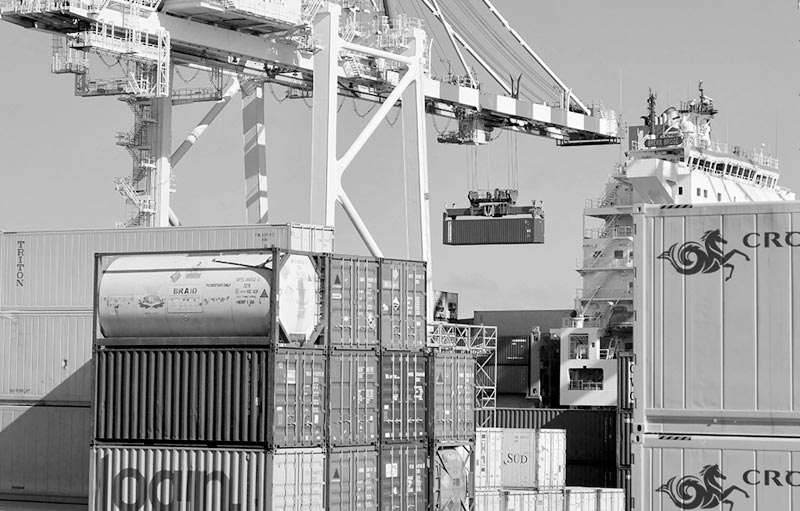 port and container terminals
Digital Transformation in Ports using Edge Computing to Streamline Processes, Improve Safety, Efficiency, and Security.
Efficiency is the fundamental component of the port sector, requiring uninterrupted operations throughout the year. Port facilities serve as a crucial link in the global supply chain and, as an extension of that, global commerce. Given this key role, harnessing technology to develop smart port solutions is a major focus, which sees 5G and Edge Computing to drive efficiency and productivity.
The high Bandwidth and massive connectivity capabilities of 5G enable effective backhauling of multi-channel High Definition (HD) video and sensor data. When used in conjunction with Edge Computing and AI, 5G can aid in the synchronization and coordination of port devices and manufacturing systems
The Edge/5G ecosystem will include AI video and vision technologies enabling real-time recognition of vehicle, container, and commodities number plates and badges, enabling automated access control. This solution can be an essential element of making digitalization at ports a reality by automating their mechanisms, limiting waiting times for the cars at the gate, ramping up the traceability and security of hazardous materials, and taking a step towards decarbonization with no infrastructure increases and no cost reduction.
Deploying 5G with NearbyOne-managed AI and Edge Computing permits more jobs to be completed automatically, enhancing port intelligence and operating efficiency.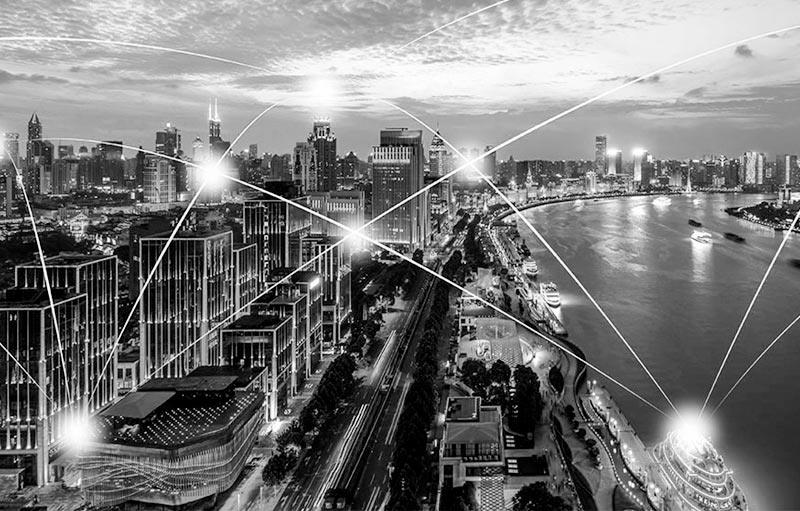 Edge Computing Enables the "Smart" in Smart Cities by Bringing New Concepts to the Internet of Things Network.
While citywide Internet of Things (IoT) networks are still in their infancy, researchers are already considering the next generation of digital connection advances for smart cities. Any IoT network worthy of its salt is constructed on a high bandwidth, the low-latency network responsible for delivering massive amounts of data. Still, network connectivity can be inadequate until dependable and accessible 5G becomes more ubiquitous.
The solution is Edge Computing. Conventional IoT networks gather and analyze data before transferring it to a primary cloud server to interpret and operate them. Meanwhile, Edge computer offers greater Computing and analysis on a device at the 'Edge' of the network. This means that the devices themselves can make real-time decisions rather than transmit data to another server for processing. Such an immediate response is required for high bandwidth technology, such as self-sufficient vehicles, where human-like reactions are essential to achieve high-security standards.

Edge Computing will play a significant part in the upcoming phases of smart city development. These smart gadgets can conduct sophisticated AI algorithms in real-time with local data performance and improved Bandwidth. With the progress of 5G and Edge Computing, we are gradually moving to the eventual goal of a smart city.
Nearby One enables smart cities to be able to optimize connectivity with smart (connected) vehicles, live video streaming, augmented and virtual reality applications, healthcare applications and diagnostics, and more.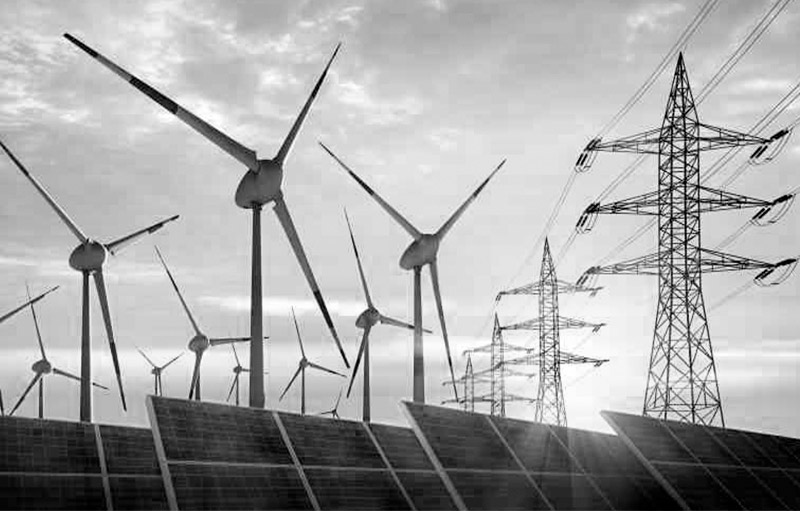 Enabling a More Sustainable Energy Model with Edge Computing and Orchestration.
In recent times, the Energy & Utilities industries have gradually shifted from IoT Cloud to the Edge. We perceive a revolution in the energy paradigm as a whole. This production is made possible by distributed generation systems, the progressive adoption of electric mobility and storage systems, and the requirement to monitor and reduce end consumption, all of which have significantly impacted the business models associated with all segments of the value chain.
Edge Computing can expand production capacities for power companies and other energy stakeholders across the value chain, optimize the process, extend asset life, and offer chances for implementing advanced software. Energy is an industry that encompasses a variety of distributed energy sources. Each day, such an energy source can generate more than one Terabyte (TB) of data. Typically, data is pushed back to a centralized cloud server for processing. However, with the exponential growth of data, there is increased pressure on the firms; infrastructure, thereby impacting the operational efficiencies. Edge Computing, on the other hand, is performed on scattered device nodes. Thus, the implementation of Edge Computing will allow energy firms to enhance processing speeds and reduce security concerns.
Edge Computing is the solution to the present and future data challenges associated with the energy sector. Neary One can address the most challenging Edge compute requirements for this industry.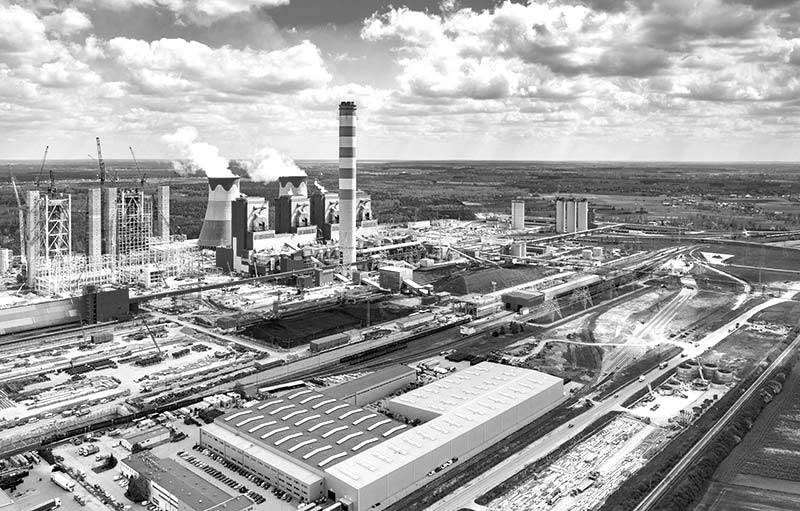 Ensuring Business Continuity for Mission-Critical Applications Through Edge Automation & Orchestration.
Our Edge & Orchestration Services for Critical Infrastructure covers three industries: (1) Mining, (2) Remote & Rural Sites, (3) Public Safety
Critical infrastructure and industrial facilities are well underway to harnessing Industry 4.0 connectivity and optimization. The mining industry is an example of where the integration of the virtual and physical worlds is happening faster than most of us would have imagined. What was once manual, onsite, and machine-operated is fast becoming technology-led, autonomous, remotely monitored, and virtually managed. The growing popularity of Edge Computing stems from its ability to perform operations and process data closer to the devices being used instead of sending them to central locations. This allows for decision-making in real-time or near real-time, enabling greater efficiency, reducing downtime, increasing throughput, and enhancing security as well.
Large scale-mining operations face two critical challenges. The first is how to keep virtual machines running continuously to optimize production and avoid costly downtime. The second is how to create and maintain a safe working environment for mine employee
NearbyOne, with a combination of partner applications, can increase onsite operations' visibility, enabling better decision-making. Additionally, it also allows assets to be monitored remotely, allowing predictive maintenance and servicing, resulting in lower maintenance costs and a reduction in downtime.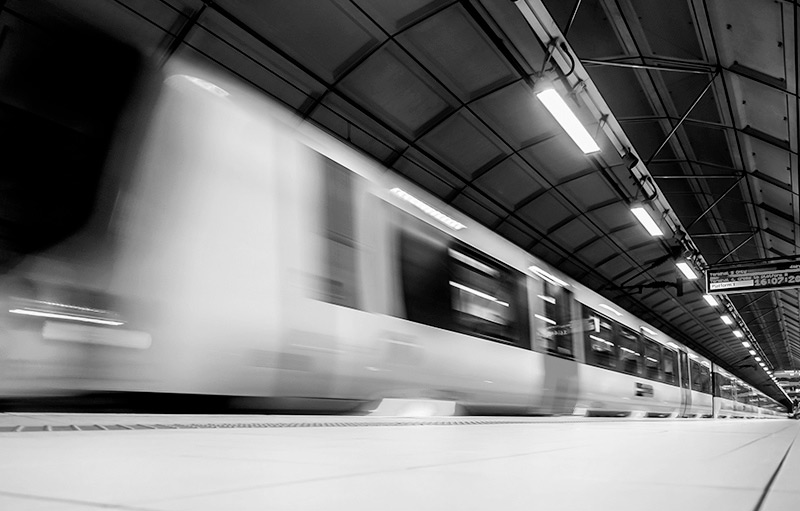 Edge Computing is Critical for Cities to Drive Intelligent Transportation
Our Edge & Orchestration services for Transportation cover four industries: (1) Urban Mass Transit, (2) Road, (3) Rail, and (4) Air.
The transportation industry now has greater chances to implement more connected, coordinated, and intelligent solutions across cities thanks to edge computing. As consumer requirements grow, transport operators face an enormous task in offering customers smooth and excellent services. This essentially implies revolutionary digital services that not only simplify travel but make it as enjoyable as possible.
Using Edge Computing, connected public transport significantly reduces wait time and accelerates citywide travel. In Public buses and the rail industry, deploying Edge Computing and Edge-nodes can answer many challenges while providing real-time monitoring to:
R Optimized Fare collection
R Increase security using live video monitoring, video analytics, and facial recognition
R Seamless connectivity for passengers
R Prevent failures
R Provide accurate real-time data and analytics
R Facilitate pre-emptive maintenance
R Fleet tracking, visibility, and vehicle telematics
R Remote diagnostics
R Pre-emptive maintenance
R Maximized uptime
R Reduce Bandwidth and latency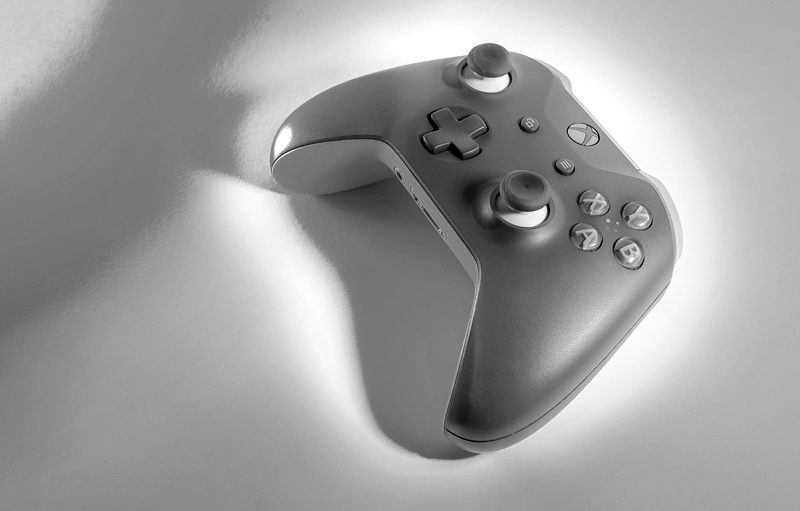 The Cloud Gaming Future is on the Edge.
Input latency and visual delay could have an exaggerated and detrimental effect on the gameplay experience, particularly for smaller cloud gaming platforms. They have located hundreds of miles from the end-user in centralized cloud data centers.
NearbyOne allows cloud gaming providers with an Edge Cloud Game Block at the Edge to coordinate seamlessly with the network and cloud services and distribute cloud games on request from the cloud to the Edge. Network bandwidth and latency can also be lowered by utilizing local Edge offloading. This technique will allow new cloud gaming platforms, such as the console or high-end personal computer, to eliminate the need for specific devices while solving latency problems in transferring data from the cloud to the user and rendering graph-intensive videos.
Several online gaming encounters, especially multiplayer games, are participatory in nature. Multiplayer gaming requires a reliable response rate that the cloud cannot give, despite numerous advantages, on its own due to the geographical location of the cloud data centers.
NearbyOne is able to orchestrate the delivery of a reliable and consistent High-quality gameplay with minimum latency, irrespective of where you play. Gaming-as-a-Service from Nearby Computing through the amalgamation of Cloud and Edge merger produces a more flexible platform that enables game creators and publishers to scale.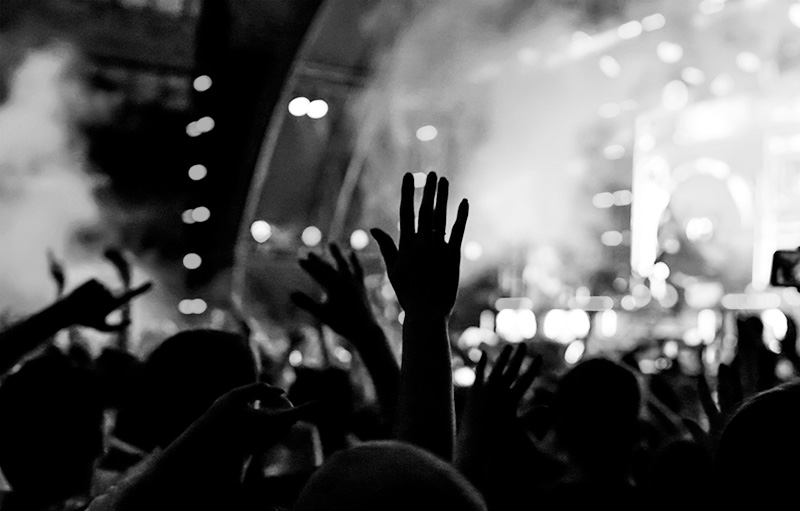 Delivering Events, Media, and Entertainment Experiences at the Edge.
The smooth development of manufacturing and distribution models continues to force businesses in the media and entertainment industry to enhance their processing capacity to satisfy customer demand for information and entertainment. Edge Computing technologies could therefore be a game-changer for the media and entertainment business.
Edge Computing with Orchestration can impact the media and entertainment industry by improving the Creation, Distribution, and Consumption of new content. The Edge is a disruptive technology that improves the creation and distribution of information and how people use it by the media and entertainment industry. Consumers increasingly have less tolerance over time, with so many gadgets and numerous methods of dealing with content.
The delivery speed of content has become crucial in an age where consumers expect to load pages within a few seconds. An infrastructure built on a 5G and Edge Computing can increase engagement among content consumers. For venue users, this can support a wide range of new experiences ranging from live switching of HD video streams and immersive AR/VR to real-time wayfinding, a reimagining of retail, and industrial use cases such as automated guided vehicles (AGVs) and industrial robotics.. Its is only with a mix of 5G and Mobile Edge Computing, the consumer experience won't be compromised.
Using an end-to-end orchestrator like the NearbyOne manging the Edge together with the potential of 5G, media and entertainment firms can effortlessly create compelling and immersive experiences.
Edge Computing is leading the next technology revolution.
Edge Computing is leading the next technology revolution.
Cutting edge for the Edge.
NearbyComputing provides the most advanced technologies available for IoT and 5G applications.
This company has been funded by