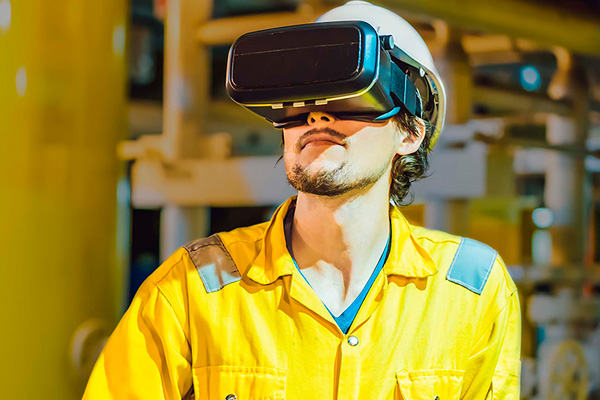 Worker Assist using AR & VR
example of Ecosystem Partner
Edge computing enables a smooth, low-latency response when moving the camera, laptop, tablet or cell phone.
Edge and cloud components work together to ensure the availability of data as users may need it.
Sensor-based alerts may trigger the automatic downloading to the Edge node of the information linked to a specific area so to avoid initial waiting times.
Efficient maintenance or safety procedures, with clear advantages on site management
Remote support technicians can also access the AR layer and remotely move a site-based camera.
Control any specific asset on customer premises.
Features & Functionalities
R Remote expert
R Realtime collaboration
R Guided maintenance, repairs, and operations
R Training
Worker assist
Energy & Utilities
Industry 4.0*
Automotive*
Aviation
Ports & Maritime Terminals
Govt. & Public Administration
Military, Defense & Security
Critical Infrastructure & Eng.
Emergency Services
Logistics & Transportation
Media, Entertainment & Events
Retail
Tourism & Hospitality
Healthcare
Agriculture
Banking & Financial
Telco
Oil & Gas
Smart Cities
*Industry 4.0: Oil & Gas, Petrochemicals, Manufacturing, Extractive Industries, Mining
*Automotive: Includes AGV, Autonomous & Unmanned Vehicles, Mobility etc.
Edge Computing is leading the next technology revolution.
Edge Computing is leading the next technology revolution.