Nearby Computing validates the efficiency of 5G networks and edge computing in Smart Cities Emergency response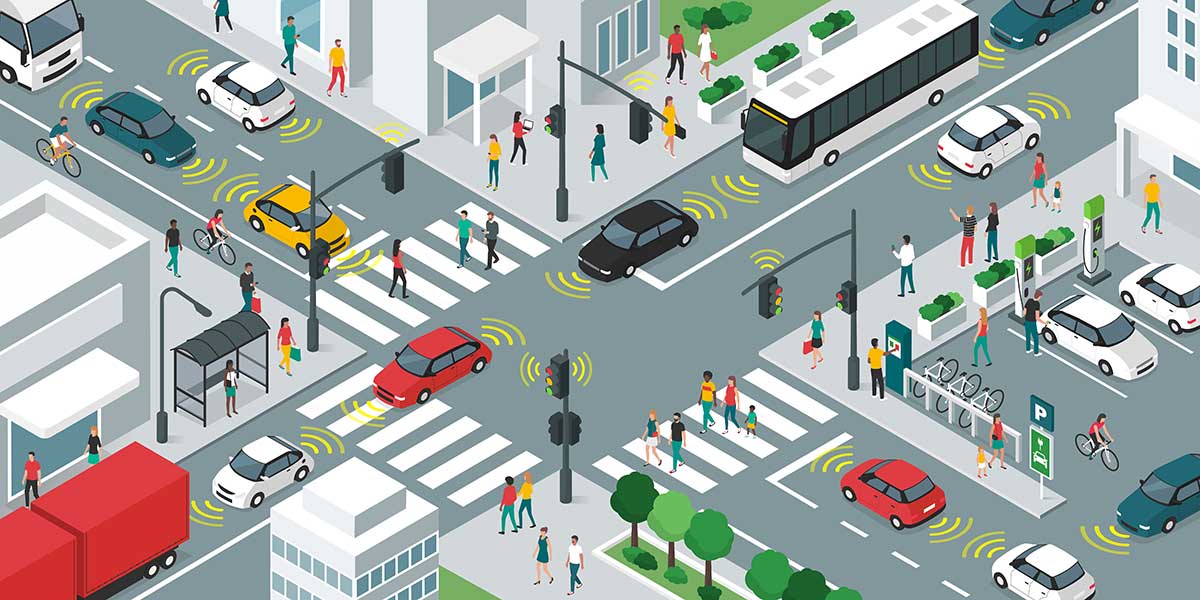 Nearby Computing has led the Smart Cities Emergency Response use case of the 5G Catalunya pilot, together with Cellnex Telecom, using technology by Lenovo. Through this use case, Nearby Computing has validated the efficiency of 5G networks and edge computing for improving smart cities emergency response.
This project involved testing Stand Alone and Open Ran 5G networks for a complex network of devices and applications which, thanks to edge computing and the features offered by this new wideband and real-time technology, will make it possible:
to better manage emergencies in smart cities by preventing critical situations and quickly responding to incidents
to monitor traffic and activate traffic lights or other responses according to the needs
to check officers' safety whilst on duty
The key of this pilot is that 5G and Edge Computing provide access to multiple sources of information in real-time. This leads to optimise and speed up decision-making in these critical situations, where time and access to all information are decisive.
Why using 5G networks for Smart Cities Emergency Response?
Concretely, 5G networks offer the following advantages for this use case:
Using 5G networks and Edge Computing, devices can be managed remotely.
Also, data and video can be transmitted with minimal latency and in near real-time, which is key to improving smart cities emergency response.
Additionally, thanks to high bandwidth, the images can be processed using artificial intelligence across edge computing servers.
Consequently, law enforcement agencies will be able to anticipate, detect and analyse situations and make decisions efficiently and effectively in a secure, hierarchical and traceable resource-sharing environment made possible by edge computing technology and system orchestration.
A complete  use case
This smart cities emergency response use case has had the collaboration of the Guardia Urbana, the municipal police force for the city of Barcelona. They provided descriptions of their usual operations so that they could be improved with 5G.
As a result of this collaboration, the project included several use cases in one:
Real-time vision. Five security cameras connected to the 5G network provided images for traffic management. Sprinx Technology's video analysis technology was used on the camera images, making it possible to count vehicles, analyse traffic flows, issue automatic congestion alerts and even manage traffic automatically according to the needs of vehicle flow and other factors.
Managing real-time alerts. With automated video analytics, the cameras can also detect emergencies and generate alerts that are sent to the control centre, officers or vehicles closer to the incident. Further, when receiving the message, officers can connect via mobile phone to the video camera feed to see what is happening in real-time. This way, smart cities emergency response is easier and more efficient, thanks to being able to access relevant information from the images.
Improved communication between law enforcement agencies. In parallel, the use case showed how 5G networks can improve communication between officers. Existing closed-circuit audio transmitters were replaced with 5G devices that use technology from Albora Technologies to guarantee reliable and encrypted group audio and video calls, live-streamed images from officers' body cameras and GPS tracking with a margin of error of only one metre (compared to the 10-metre margin of error offered by current networks).
Monitoring officers' physical condition. Likewise, the 5G Catalunya pilot demo used a heart-rate sensor to monitor officers' status. The data from this device provide information on physical activity and make it possible to detect, for example, when an officer is running or in a stressful situation. When the normal established heart rate is exceeded, the device emits an alert with the geolocated coordinates. Received by the control centre or other officers in the nearby, they can also connect to the officer's bodycam to understand the situation in which he is involved. Beyond heart rate sensors, 5G networks make it possible to connect other similar devices to monitor officers' safety.
Sharing information with the vehicles. Lastly, with state-of-the-art tablets, officers can also access all this information from vehicles, while technology in the officer's cars today is limited to voice communication, GPS maps and the order dispatching service.
What they have said about Smart Cities Emergency Response
Josep Martí, CEO of Nearby Computing, highlighted the importance of coordination and communication between all actors: "The system connecting the control centre, vehicles, officers on foot, security cameras and other possible sources of information must be automated, flexible and operate over a reliable, real-time network with sufficient bandwidth like 5G. All this is possible thanks to NearbyOne, our orchestrator platform, which guarantees a unified and flexible management for smart cities emergency response."
Ana Varela, leader of the 5G Catalunya pilot and Open Innovation Programme Manager at Cellnex Telecom, said: "From an innovation perspective this use case is a very complete experiment, because it simulates various scenarios of standard police operations in a smart city environment. It shows how 5G network capabilities can deliver a set of functional improvements in prevention, analysis and rapid intervention for security and emergency response."
5G Catalunya pilot
The use case, co-led by Nearby Computing and Cellnex Telecom, has been developed in the framework of the 5G Catalunya pilot. It is a project funded by Red.es -an entity of the Ministry of Economic Affairs and Digital Transformation of the Spanish government— within the National 5G Plan and co-financed by the European Regional Development Fund (ERDF), aiming at testing the capabilities of the 5G networks in Spain.
The pilot was developed by a consortium of eight companies led by Cellnex Telecom and the Masmovil Group, along with Catalan operator Parlem Telecom, the company specialised in augmented reality Aumenta Solutions, engineering company Atos, Nae consultants and technological company Lenovo, as well as Nearby Computing. In addition, the project was supported by the Mobile World Capital Barcelona Foundation.
Starting the third quarter of 2022 and ending at the end of January 2023, the project demonstrated seven use cases aimed at developing 5G-based solutions for:
urban environments, specifically in mobility,
online education with holography,
the industrial sector,
e-shopping with augmented reality,
audiovisual transmission,
management of security and emergencies
and connectivity in areas with high seasonal occupancy.
Through these use cases, 5G Catalunya's mission was to drive digital transformation to improve people's quality of life, helping to cement the implementation of a technological ecosystem that will undoubtedly act as a lever for development at both a social and economic level.