The differences when talking about SD-WAN or about Edge Computing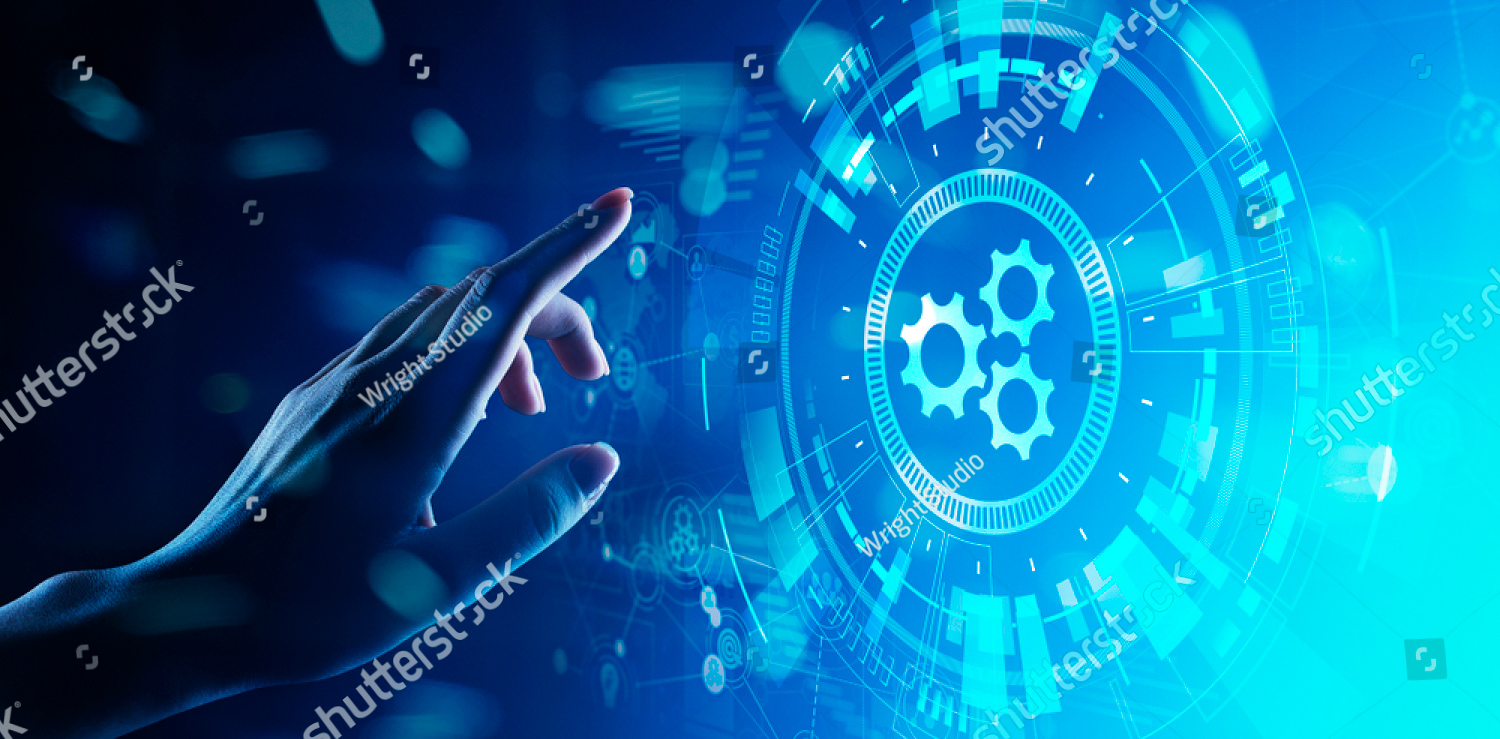 There is a lot of confusion around the Edge Computing concept, as many vendors seem to claim that they provide THE solution that would, only by themselves, unleash all the potential of Edge Computing. This has been happening in many ways but, specifically, with the rise of SD-WAN.
Edge Computing can be defined as a set of resources needed to provide a digital service (SaaS, IaaS, PaaS) in an environment close to the point where the data is being generated.
By encompassing several layers under the same name, EDGE is necessarily complex, which makes management pretty difficult. In addition, its operation cost can be potentially high, because it is often isolated, in unattended environments. Finally, the diversity of use cases may require in each case very different types of equipment. And the typical case is that more than one application must run on the node (multi-tenancy).
To solve all these problems, it is absolutely necessary to have lifecycle automation solutions of all kinds of elements and components that jointly define the EDGE. All these processes must be governed (orchestrated) from a central point (as in the Cloud management model) but allowing any computing process to happen locally. This means:
On one hand, intelligent communications (VNFs)
On the other hand, the guaranteed distribution of computing resources (CPU, memory …), sticking at any moment to an SLA
Finally, the possible interaction between applications located in the node, which can be performed by passing data or signals between them, generating a chained service of high added-value.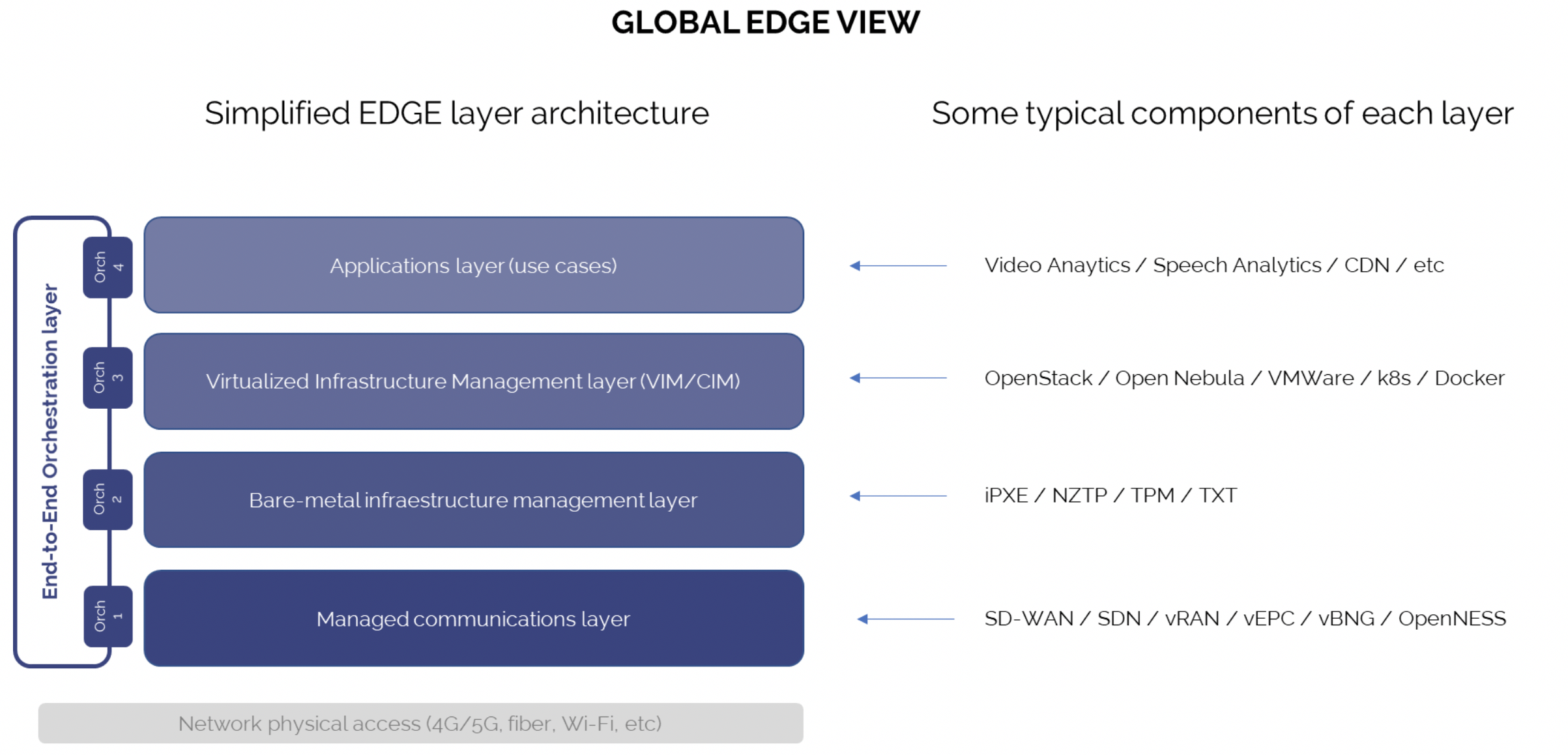 SD-WAN is defined as a unified management software solution for the WAN communications resources of an organization, which allows a user to provide a controlled level of service (BW, security, access to applications in the cloud), independently of the types of access networks, and specially designed to guarantee access to cloud services in multi-site companies.
SD WAN contains a management environment that can be called "orchestrator" but that doesn't actuate beyond the communications layer, configuring the remote router-type computers that have it integrated, or Virtual Network Functions (VNF) that implement SD -WAN as an application installed on a uCPE (an industrial pc, eg).
SD-WAN is a technology designed for WAN networks of companies that can be connected to more than one operator in each branch or regional headquarters. As such, it does not apply to certain types of EDGE architectures (EDGE of CoSP networks, for instance).
In other EDGE scenarios such as IoT Edge or Enterprise Edge, SD-WAN can solve a relevant part of the management problems (access security of unauthorized connections, connection guarantee, QoS …), however, in no case will it solve the problems of the other layers.
In conclusion,
SD-WAN is an orchestration solution that can give a limited response to some of the EDGE typologies for only one of its needs, governing communications.
EDGE requires a global orchestration, an "orchestration of orchestrators" that manages to approach the challenge of eliminating repetitive tasks or performing massive tasks, and automatically react to situations, for any kind of environment needed.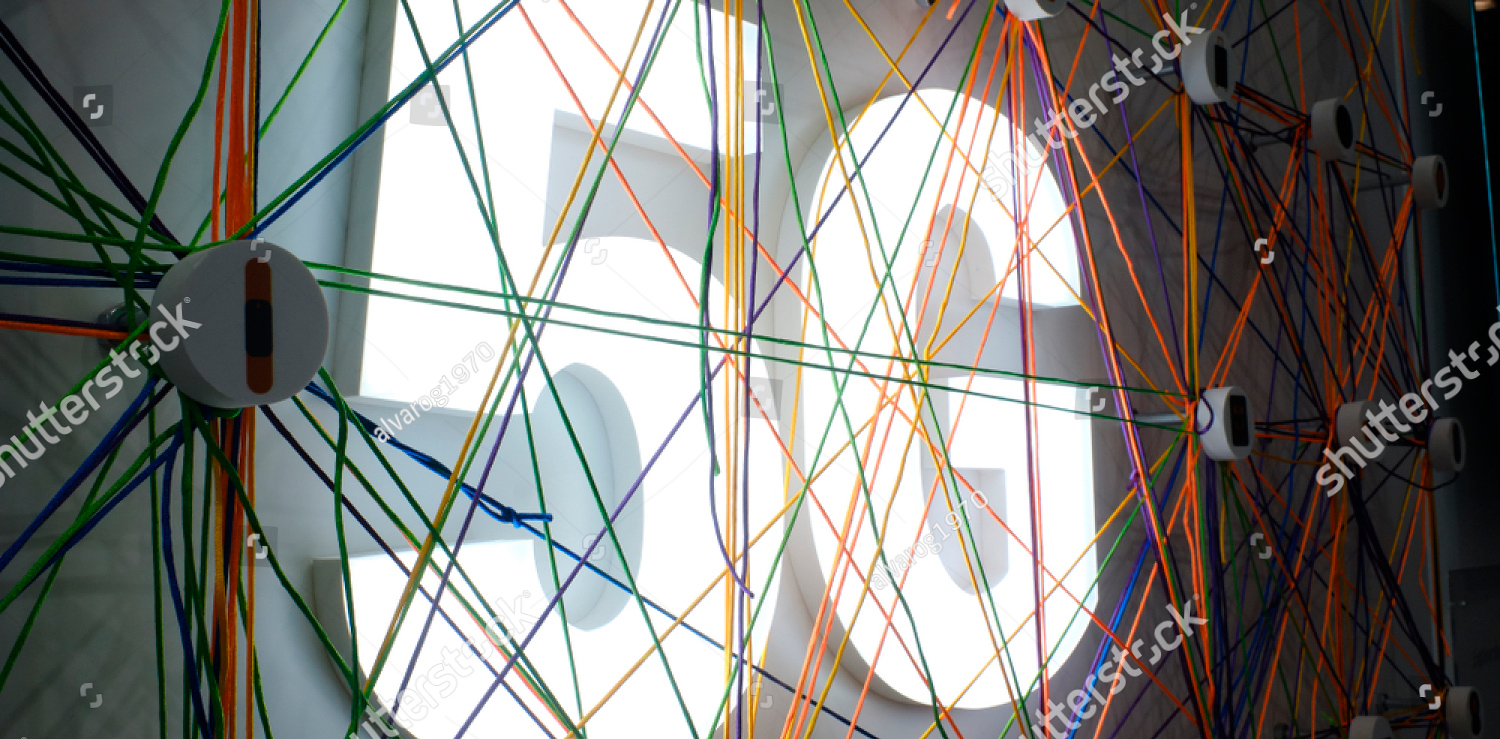 La compañía barcelonesa y el centro de supercomputación han estrenado un proyecto de soluciones de software y hardware en la 'niebla'.
read more
Nearby Computing participates in "Affordable 5G" a proposal for the ICT "5G core technologies innovation" inside the EU H2020, along with sixteen European companies and research centers.
read more

Cutting edge for the Edge.
NearbyComputing provides the most advanced technologies available for IoT and 5G applications.
This company has been funded by