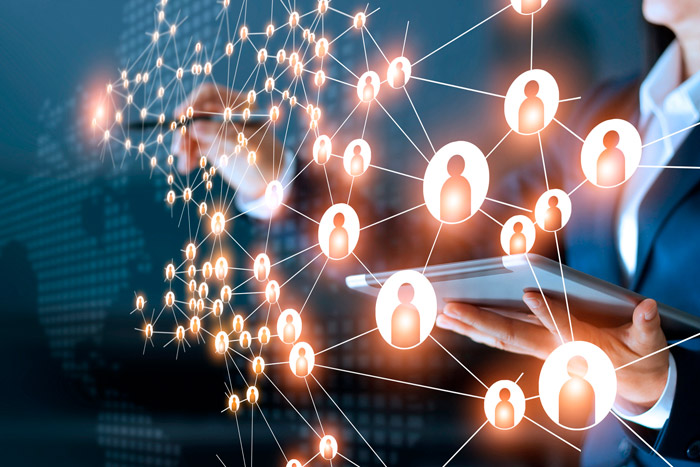 Companies operating on a manufacturing plant, logistics area, production site… can strongly benefit from a mobile private network to connect multiple devices on the move. Since they share sensitive data and often support critical functions, it is usually needed to have ultra-reliable, high-speed, low-latency wireless connectivity. Private LTE or 5G mobile private networks (MPNs) are here and can deliver much higher quality than WiFi. Find out how they work!
On-premise or network edge
Manufacturing; healthcare; retail; transportation, logistics…
How it works
A private mobile network (PMN) is a dedicated local on-premise cellular (LTE or 5G) network, designed to cover a specific location, site or premises, that uses dedicated spectrum and has dedicated operating functions (radio, potential core, and management).
Business needs
The PMN market was sized at $2 billion in 2018 and will grow to $19 billion by 2026. PMNs outclass outdoor Wi-Fi and are relevant in various situations e.g., for enterprises located in remote areas with limited coverage, for mission critical applications, to meet special security/latency needs.
Impact of edge on business
Edge lowers the cost of building PMNs by opening up options for enterprises, rather than confining them to proprietary solutions. Edge allows customers to leverage a distributed architecture & use the same edge infrastructure for other apps. Edge can also be used to manage on-prem vRAN and core functions.
Latency & Reliability
PMNs are often supporting mission critical applications, therefore need to be ultra-reliance.
Mobility & Flexibility
The PMN can more easily expand if network functions can be deployed more flexibly across different edges.
Data localisation
The enterprise can run additional security functions and ensure that sensitive data does not leave premises.
Resilience
By leveraging the distributed edge, fail over can be reduced (i.e. using it as a back-up).
What is the need for edge orchestration?
Enterprises invest in private mobile networks to reap the benefits of a highly reliably, secure network that enables a host of mission critical applications running on top of the infrastructure. Edge computing and effective edge orchestration is needed to ensure that the network doesn't fail and is highly reliable. For example, the edge orchestrator is responsible for monitoring network functions running at the edge and quickly moving them around the available compute nodes to ensure that key network SLAs are met at all times.
01. The private network includes dedicated network infrastructure (e.g., RAN) on customer premises.
02. The edge orchestrator monitors network functions and ensures that the network runs smoothly without interruptions.
03. The orchestrator notices a failing network function and moves it to a different compute node to ensure network continuity.
04. The edge orchestrator is also responsible for the lifecycle management of the applications that run on top of the private network.
Who is involved in providing solutions?
Connectivity provider
Connectivity can be provided by licensed spectrum operators, NEPs or traditional telecoms operators.
Network software + app publishers
Network functions providers (i.e. radio and core network functions) and application publishers e.g., for PTT.
OEM
Networking equipment and/or edge infrastructure providers.
Edge platform provider
Includes edge orchestration, application lifecycle management and management of the platform.
Systems integrator
Systems integrators stitch the pieces together and integrate the PMNs with existing network infrastructure.
Telcos are well positioned to provide private mobile networking for enterprise customers but the degree of their involvement will depend on their appetite and ability to play higher up the value chain:
Connectivity & infrastructure
Operators provide the private network (e.g. 5G or 4G) and the edge infrastructure The operator ensures that the network runs as intended meeting SLAs and service quality requirements.
Operators provide the private network as well as the edge platform that manages and orchestrates the edge infrastructure (incl. network edge) and the applications running on top.
The telco provides the end-to-end solution e.g. computer vision, by building and managing the private mobile network + edge & providing apps that will run on top of that infrastructure.
NearbyComputing + STL Partners + Intel
This article was written and developed in collaboration with STL Partners and Intel.

Cutting edge for the Edge.
NearbyComputing provides the most advanced technologies available for IoT and 5G applications.
This company has been funded by