Building a next-generation network at the edge. Case study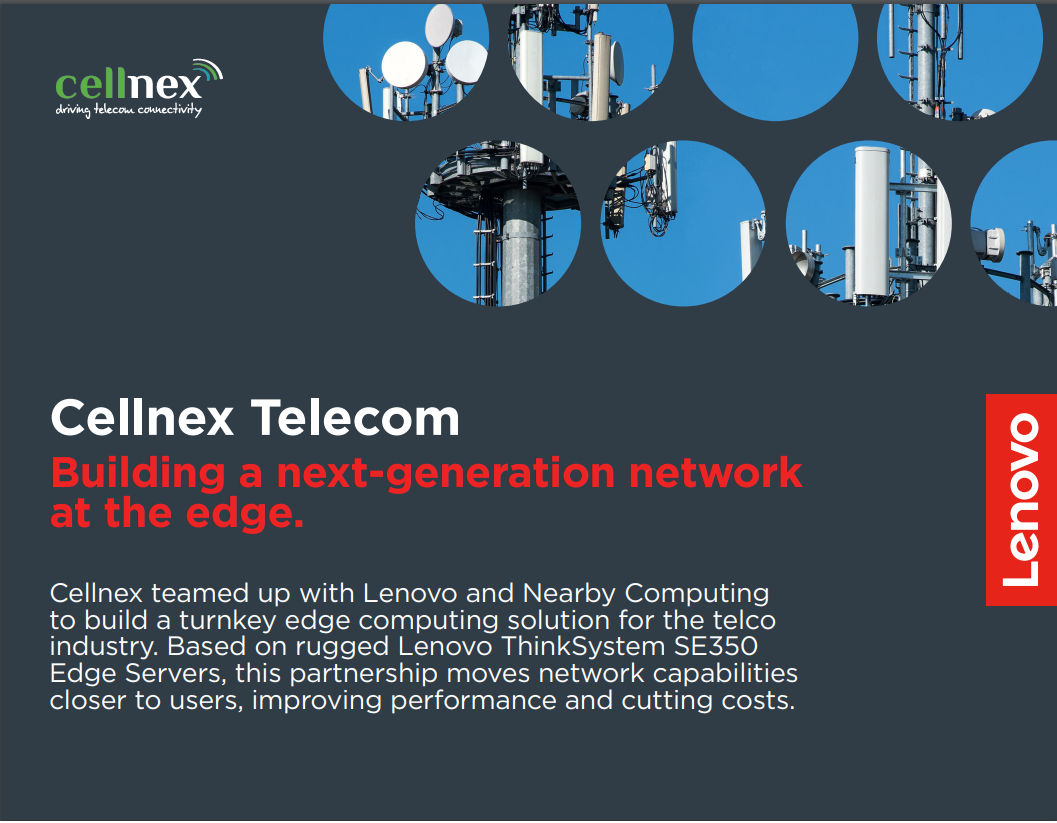 Cellnex teamed up with Lenovo and Nearby Computing to build a turnkey edge computing solution for the telco industry. Based on rugged Lenovo ThinkSystem SE350 Edge Servers, this partnership moves network capabilities closer to users, improving performance and cutting costs.
You can access our free content here
Cutting edge for the Edge.
NearbyComputing provides the most advanced technologies available for IoT and 5G applications.
This company has been funded by